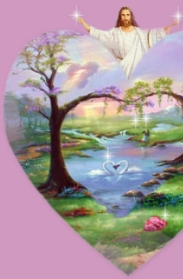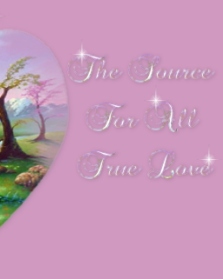 "Jesus Can"
If only I could ~ take your pain away
If only I could.
I would start with all the sadness in your heart
I wish it would all go away
If only I could
If only it would.
But, you and I, both know as well as we're sitting here
I just can't wish or make it all go away for you.
If only I could
I really would..
There is only one I know
Only one that can
Jesus is his name
He 'll take your pain and all your sadness away.
You, need to call out to him
Call on his sweet name ~ JESUSsss
Wait
I know onething I can do for you
Get down on my knees and pray right along with you..



Jesus~~Jesus
Hear our prayer
Heal all the broken hearts out there
Let them see your the only way please,
touch their hearts and heal them today.
Jesus,
Please, help them carry all their sadness and pain,
Touch and heal each and everyone who calls on your name..
Free, their hearts of that broken feeling..
Let them make a new start a brand new begining..
Let, them fly, soar and really live again
Bring back their happiness, touch them with
your sweet, loving healing hands.
As, only you can, Jesus
As, only you can..
Amen.

Author: (c) XxSuNkiSsx a.k.a. Betty
All rights reserved - May 16, 2003
Used with permission
Read more f Betty's poetry Here





Music "My Prayer"
Used with permission Bruce Deboar